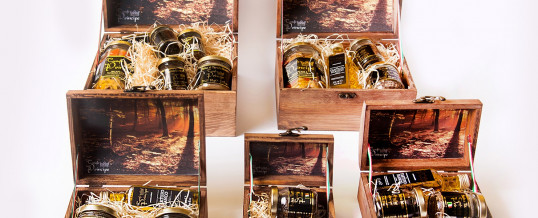 Artisan casket
By the magic of the Italian earth products are produced Truffle Prince.
Truffle Prince for twenty years on the market for the sale of fresh truffle.
Truffle Prince also provides a wide range of high quality processed products with a distinctive design.
The products, packed in wooden caskets of artisanal and branded Truffle Prince, are reeling from wood chips to protect and enhance the precious jars of Italian excellence.
Continue Reading →
Share